Our goal is to help individuals and businesses to resolve their differences in a safe, supportive, and empowering environment.  
What do you have to lose in trying a new process? Your conflict!
"We cannot solve our problems with the same thinking we used when we created them."
Albert Einstein
"The quality of our lives depends not on whether or not we have conflicts, but on how we resolve them"
Tom Crum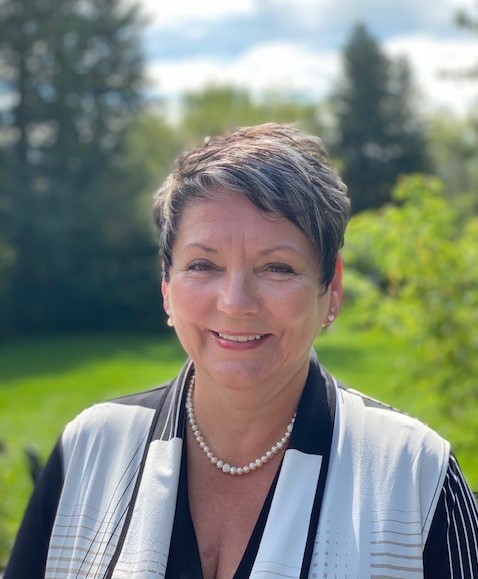 Brazilian Author (The Alchemist)
Sharon Crooks was appointed a Q.C (now K.C., King's Counsel) in 2022. She has participated in and conducted various mediations /arbitrations since she began practicing law in New York City in 1988.  She was introduced to mediation and arbitration when attending her Masters of Law degree at the University of London in England in 1986/1987.  Sharon has practiced in the areas of international commercial law including shipping and aviation, international humanitarian law, including war crimes, criminal law, child welfare law, corporate law and offshore structuring, wills and estates. 
Since 2002, Sharon has been the managing partner at a midsized law firm in Central Alberta, where she has specialized in family law and representing children. Sharon's belief is that Court is a client's last worst option. The goal should be to reduce the conflict and not exacerbate it, as Courts tend to do.
Sharon is the Chair of the Alberta Family Mediation Society (AFMS) and serves on 2 committees for Family Mediation Canada (FMC). Sharon, along with her FMC colleague, Ken Markley, co-hosts FMC Live, a monthly broadcast on Trauma Informed Practice in Mediation. She is on various committees related to children, mediation, parenting coordination, and is active in the promotion and development of Alternative Dispute Resolution in Alberta and across Canada. 
Sharon enjoys assisting people and businesses in resolving their disputes through mediation and/or arbitration. Sharon has mediated disputes for businesses and private clients, including children as clients, and has been appointed by the Court to assist children and their families in various capacities over the years.
SJCrooks@ConflictSolutionsInc.ca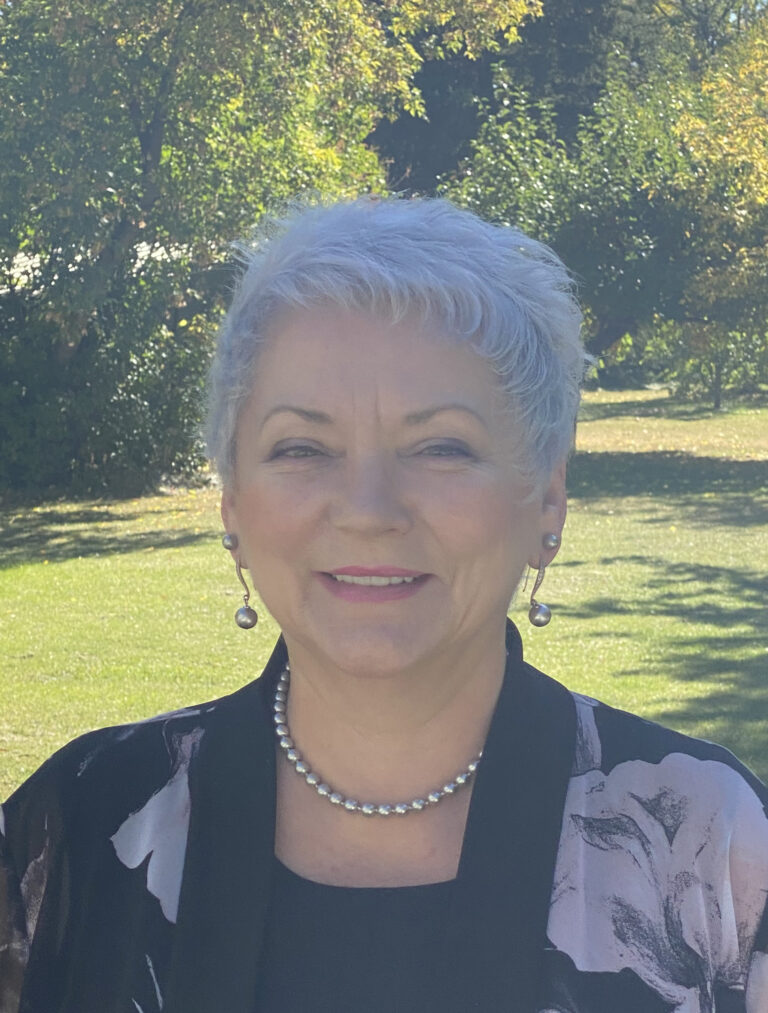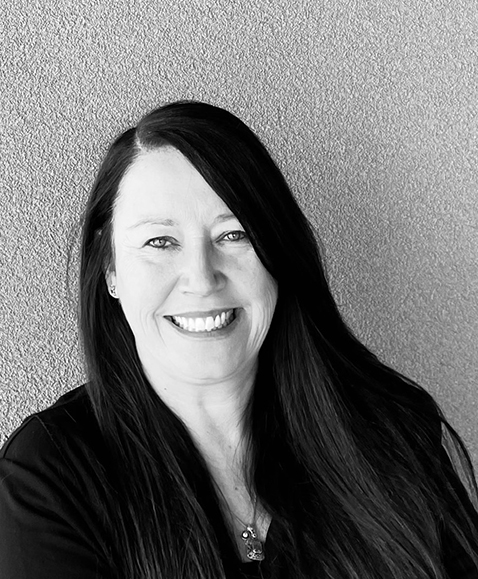 Katherine Mckinnon Forgeron
Katherine was born in Calgary and graduated from the University of Calgary in 1995 with a degree in Political Science and graduated from the University of Alberta with her LL.B in 2000.  She relocated to the United States and was admitted to the Massachusetts Bar in 2002.  She later moved to Ontario where she articled and was called to the Bar in 2006.  She relocated to Central Alberta in 2007 and was called to the Bar in Alberta that same year.  Katherine's legal background includes personal injury, wills and estates, real estate, representing children in child protection matters and in high conflict parenting matters and she is a registered collaborative family lawyer.  Katherine has extensive experience representing children in child intervention matters.  She has been a roster lawyer with Legal Representation of Children and Youth(LRCY) through the Office of the Child and Youth Advocate since 2010. 
Katherine's practice has included mediation since 2012 and she holds the Practicing Mediator designation with the Alberta Family Mediation Society and she holds the Certified Comprehensive Family Mediator Standard designation with Family Mediation Canada.  Katherine is currently in the process of working towards her certification as an Elder Mediator with Family Mediation Canada.  Since 2020 Katherine has also served as a director on the board of the Alberta Family Mediation Society.  Katherine has considerable experience working with families and she is committed to assisting families to reduce their conflict and work towards solutions to resolve their issues outside the court process.
ADR is short for Alternative Dispute Resolution. This refers to several processes which allows parties to resolve their conflicts outside of the court / litigation system. These processes can include lawyers or remain solely between the parties themselves, depending on the preferences of those involved and the complexity of the matter.
Negotiation is a process where the parties bargain with each other to try to reach a solution to their conflict. This is not a binding process without further steps.
Mediation is a collaborative problem-solving process where the parties contract with a neutral third-party who helps them to talk to each other about the problems that need to be resolved and potential solutions. This is not a binding process but can be evidence if one party seeks to enforce the mediated agreement through court.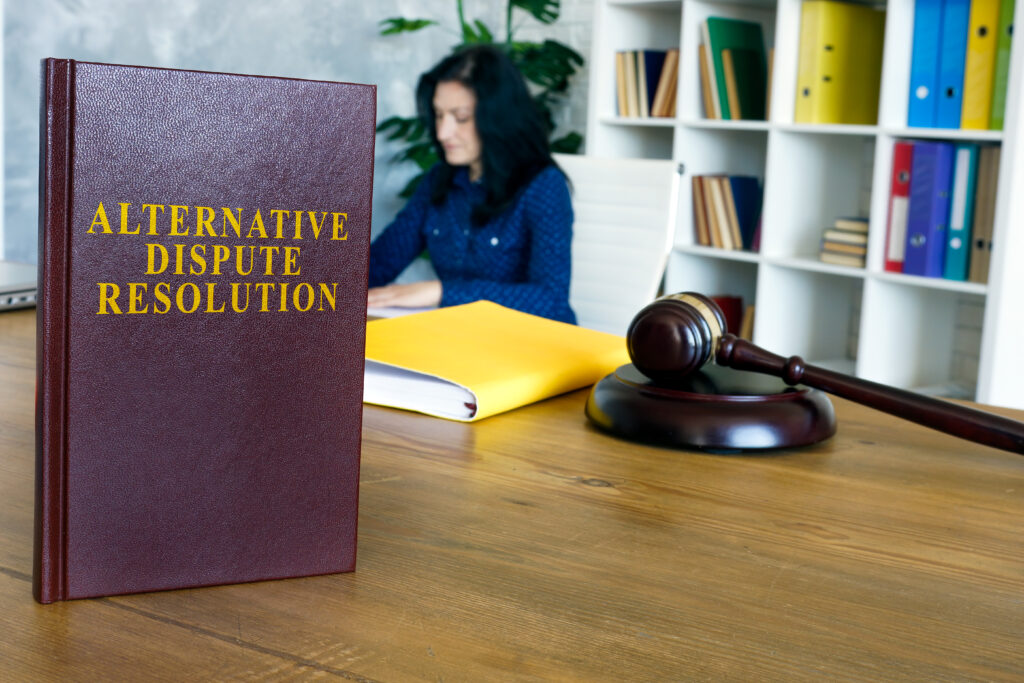 Arbitration is a process where a neutral party makes a decision on issues that they are contracted to decide on. The process can be a lot like litigation, but it is generally faster and less costly than court. The big difference is that you can craft a fair process that works for both parties within their financial means. An arbitration award is binding in and of itself and can be enforced through the courts if necessary.
Mediation-Arbitration [med-arb] is a hybrid process that includes mediation as the first stage but allows for a second stage of Arbitration. The benefit of this is that if a resolution of one or more of the issues cannot be reached at the mediation stage, then the arbitrator will decide on any unresolved issues and all matters are resolved. This process is binding and even if everything is resolved in the mediation stage, the arbitrator can issue a consent arbitration award.
Parenting Coordination [PC] is a process that is limited to solving issues related to parenting. It often has an arbitration function so that the parties can get a timely resolution of their disagreements. It functions much like the med-arb process described above, but it also has a strong education component directed at helping the parties to communicate in a healthy way and understand their children needs. It is most often used when there is a final parenting agreement, order, or award where the parties still find themselves fighting about interpreting their parenting plan and schedules. Most parenting coordinators are contracted for a limited time, depending on the parties needs.
OUR TRAUMA INFORMED APPROACH
Trauma is anything that overwhelms the brain's ability to cope.  A Trauma Informed Practice (TIP) means understanding the neurobiology of trauma and how it shows up in individual clients.
At Trauma Informed Conflict Solutions we recognize that emotions and decision making are connected. Our emotions are impacted by the trauma[s] that we have experienced in our lives and that will affect a party's ability to engage, participate and make a fully informed decision. We focus on how people are individually affected by trauma and integrate this knowledge into our procedures, practices, and services.
There is no room for blaming or judgment in a trauma informed practice. The mediator's focus is on "What has happened to you?" not "What is wrong with you?" The goal of our trauma informed practice is to enhance trauma awareness and its effects on people, and to provide a safe, structured, neutral, balanced, transparent and empowering process.
Let us help you reach for what you want instead of running from what you don't want.  For additional information on Trauma Informed practice see Trauma Informed Practice under Services.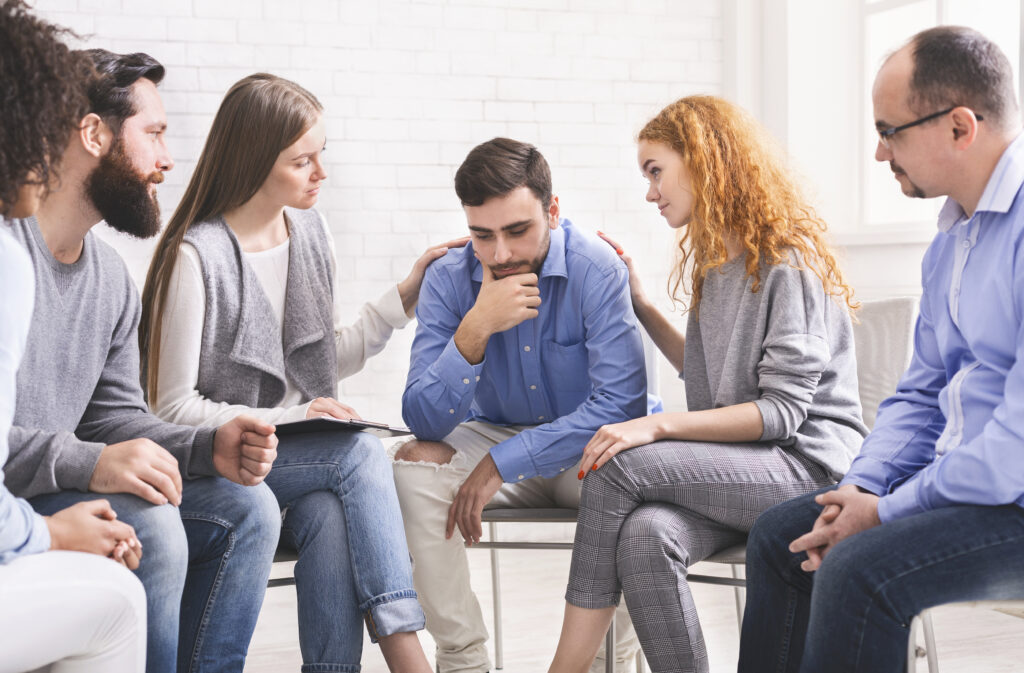 Voicemail, Email or Text communication
Parties in conflict often engage in lengthy voicemail, email, or text communications with opposing parties. They often feel the need to share this will their mediator, arbitrator, or parenting coordinator. It is important to realize how these communications will be dealt with and the boundaries affecting them.
Confidentiality and Transparency
A mediator and arbitrator must remain neutral and unbiased. That means all communication received and responded to must be transparent and shared with all parties and counsel if they have them, except in very rare circumstances. Confidentiality does not apply and must not be expected in respect of individual communication with a mediator or arbitrator by parties and/or their counsel.
A parenting coordination process is not confidential or transparent. The parenting coordinator will exercise their discretion in deciding what information received by individual parties will be shared and with whom, keeping in mind the best interests of the child[ren], the safety of all parties and the goal of assisting the parties in finding solution to their conflicts.
Lengthy or frequent communications that require tracking, reading, and a written response take up a lot of time.  As all communication will be charged for at the rate of the practitioner handling your file this can become very expensive very fast.  It is often faster and more cost-efficient to schedule a telephone or video conference.
If one party is unreasonably increasing costs because of lengthy or frequent emails or texts to the practitioner, a decision may be made to redistribute fees between the parties or award costs to one party.
Abusive or threatening language is not helpful in reaching a solution. If either party persists in this kind of negative communication the parenting coordinator may suspend their services, redistribute fees between the parties or award costs to one party.
After hours communication
We can be reached Monday to Friday from 9:00 am to 4:30 pm, excepting statutory holidays. While there can be legitimate emergencies that arise, most matters can wait until the next business day. We reserve the right to charge time and one-half for calls outside of regular business hours unless that call is scheduled or initiated by your practitioner.
Response times will vary depending on the urgency of the matter and the availability of your practitioner. At times multi-day hearings are scheduled which can result in delays in response time.  To avoid undue delay please ensure that all communication is copied to janne@conflictsolutionsinc.ca