trauma informed conflict solutions inc.
alternative dispute resolution (adr), mediators & arbitrators
"Solving conflict brings positive change into your life.
Court is the wrong tool to solve conflict. It is like using a hammer on a screw; it doesn't work well, and it may fall apart later." - Sharon Crooks K.C.
Trauma Informed Conflict Solutions Inc., ADR, alternative dispute resolution, dispute resolution, arbitration, mediation, arbitrator, mediator, med-arb, Sharon J. Crooks K.C., katherine mckinnon-forgeron, child & spousal support, child-centered mediation, child-centered parenting coordination, custody & parenting mediation, divorce separation coaching, elder abuse, elder conflict, elder mediation, family mediation, guardianship & trusteeship, matrimonial & common-law property mediation, negotiation, parenting coordination, parenting coordinator, trauma informed mediator, trauma informed parenting coordinator, wills, estates, trusts, civil, business, commercial mediation, med-arb, arbitration, alternatives to litigation, Red Deer, Alberta, central Alberta.
Hello!
I'm Sharon J. Crooks K.C.
Trauma Informed Conflict Solutions' mission is to provide experienced alternative dispute resolution (ADR) professionals to assist individuals and businesses in pursing the right alternative dispute resolution option for their conflict. We provide a confidential, safe, and positive environment.
My vision is to offer expert ADR services in a trauma informed manner that is respectful, accessible to all people and is sensitive to a persons, culture, customs, and spirituality.
We strive to be honest, transparent, inclusive, and sensitive to all clients' needs while respecting their unique differences. We discourage court litigation with its high financial and emotional costs, in favour of a trauma informed collaborative problem-solving approach. We work with clients to produce the ADR process that they want and can afford.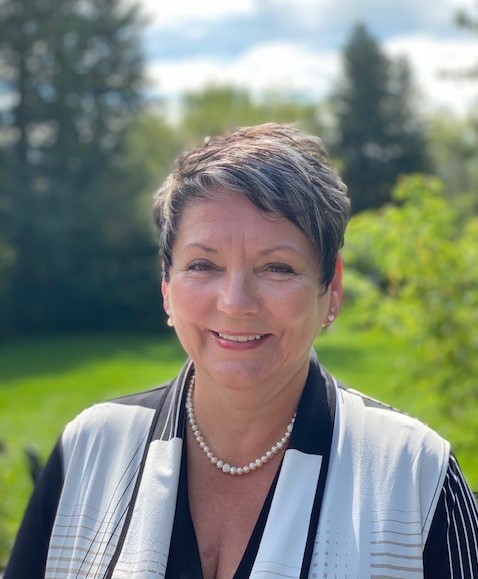 "Unresolved conflict or trauma harms not only you, but those closest to you.

The emotional cost of litigating in court often far exceeds the financial cost.

our ADR services can provide solutions for you in a timely and cost effective manner."


How Effective Is Mediation?
Full or Partial Resolution of Issues
Voluntary or Court Assigned Mediation
Within the Court / Litigation Processes